(written by Jen; improved by Ian) Some loves are instant. The first bite of chocolate (Ian). The first time skiing in powder (Jen & Ian). The first viewing of Love Actually (Jen). And, of course, the first trip to Africa; I was in love the minute I got off of the plane. Actually, I was in love with Africa the first time I saw the classic movie Born Free. What could be better than a place where lions roam free? And, my young, imaginative brain also dreamed that I would one day be petting and playing with big cats just like in the movie . . . .
Other loves build over time. There is a spark; there is fun, but it takes time and possibly some life experience to open your eyes to what else a place (or a person) has to offer. For a while, I believed Jackson, Wyoming was an instant, but one dimensional love, centered entirely on the ski hill. Turns out I was wrong. Jackson, Wyoming has much more to offer than the skiing (as awesome as that may be).
The first time we went to Jackson was to ski/snowboard. We stayed on the mountain and other than a half day trip to go dog sledding, we barely saw anything but the mountain. Little did we know, Jackson was a year-round wildlife and outdoor lover's paradise. When locals told us that it was more crowded in the summer than in the winter, we were baffled as to how that could be.
It wasn't until the winter of 2012 (after a number of trips to Jackson to ski/board) when we met Steve (my brother) and Ashleigh (my sister-in-law) in Jackson that they introduced us to some of the wildlife hot spots that Jackson has to offer in the winter.
A few years prior, we took the sleigh ride through the National Elk Refuge, but we had no idea that there was a road running through it, starting in town, where you can often see herds of elk, mountain goats, bighorn sheep, and bison.
After this trip, we started to stay in town rather than on the ski mountain, and our apres ski routine became a drive through the National Elk Refuge. The drive to and from the mountain also gave us the opportunity to see moose, wolves, horses, and cattle. We started to see Wyoming like we did Africa, and without our experiences in Africa and help from family, we may have missed out on a great love in our lives.
To make the relationship official, we decided it was necessary to spend time in Jackson in the summer. We expected to have fun--hiking, majestic vistas, wildlife, and some of our favorite restaurants. But we questioned whether it would be a one time thing or a lifetime devotion thing.
We are devoted, bordering on obsessed. Grand Teton National Park ("GTNP") and Jackson in the summer provides great food and amazing views, just like a safari, but also great hiking (I generally do not recommend hiking in the African bush), awesome wildlife viewing, and some of the best fly fishing in the country. And, Ian and my dad played a fabulous round of golf at the Teton Pines Country Club.
Here is a rundown of what made the GTNP and Jackson in the summer so enjoyable for us.
Hiking
Finding hikes in the GTNP is not hard; we simply searched the internet for hiking tips and descriptions and used reliable sites like Teton Hiking Trails. We did (and recommend) the following hikes:
1. Jenny Lake + String Lake. Gorgeous views on a long hike with not much elevation. We did it from the wrong direction. We went Jenny Lake to String Lake, but for better views do String Lake to Jenny Lake.
2. Phelps Lake + Alaska Basin. Get there early for the soft morning light on Phelps Lake. There is some decent incline. We wished we had more time to explore Alaska Basin, but an early afternoon tee time called.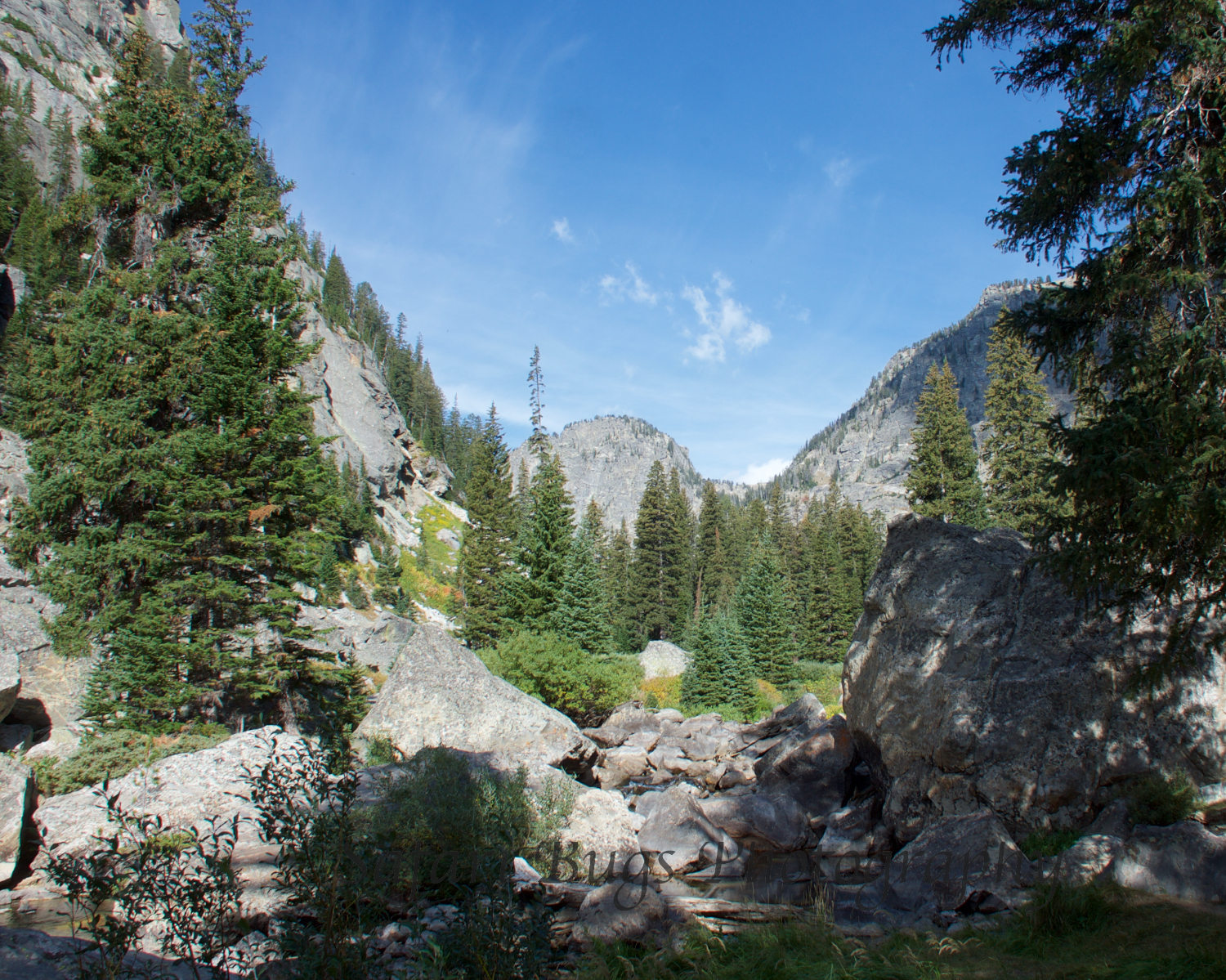 3. Surprise & Amphitheater Lakes. The trail guides call this a strenuous hike. We agree. It goes up, up, up the mountain. But the views and lakes at the end are well worth it. We recommend starting the hike early. As we came down the mountain in the early afternoon, we passed more than a few large groups going up the trail.
wildlife
We saw black bears, grizzly bears, pronghorns (the fastest land mammal in North America, actually the second fastest land mammal in the world; who knew?), elk, moose, otters, bald eagles, coyotes, wolves, and bison. That's an impressive list, but we spent a lot of time in the park both hiking and driving, starting at 6am and ending in the late afternoon. And, for the first time, I felt that my 300mm lens just didn't cut it. In the GTNP, hardcore professionals carry the 600mm.
And, unlike most of our safaris in Africa, you have to work for a really good and up-close sighting--a combination of luck, knowing where to look and when, and time spent in the park. In fact, we overheard at a popular wildlife sighting location, "stay with the swans, the best shot I got today was a squirrel," and "there's no bears, no moose, I'm going home." Though it wasn't easy, the animal sightings were just as exciting as they are in Africa except that the animals were farther away and quite skittish.
Our most memorable sighting was a herd of bison that we tracked over the course of three days. The herd was large and far away when we first saw it, but each day it came closer to the road and the Snake River. We realized that the herd would eventually need to cross the road to head to the Snake River for water (well, that was my working hypothesis; Ian thought the opposite). What we didn't know was that luck was on our side and that we would catch this crossing, including watching the herd jump a fence, which seemed to be stressful endeavor for some members.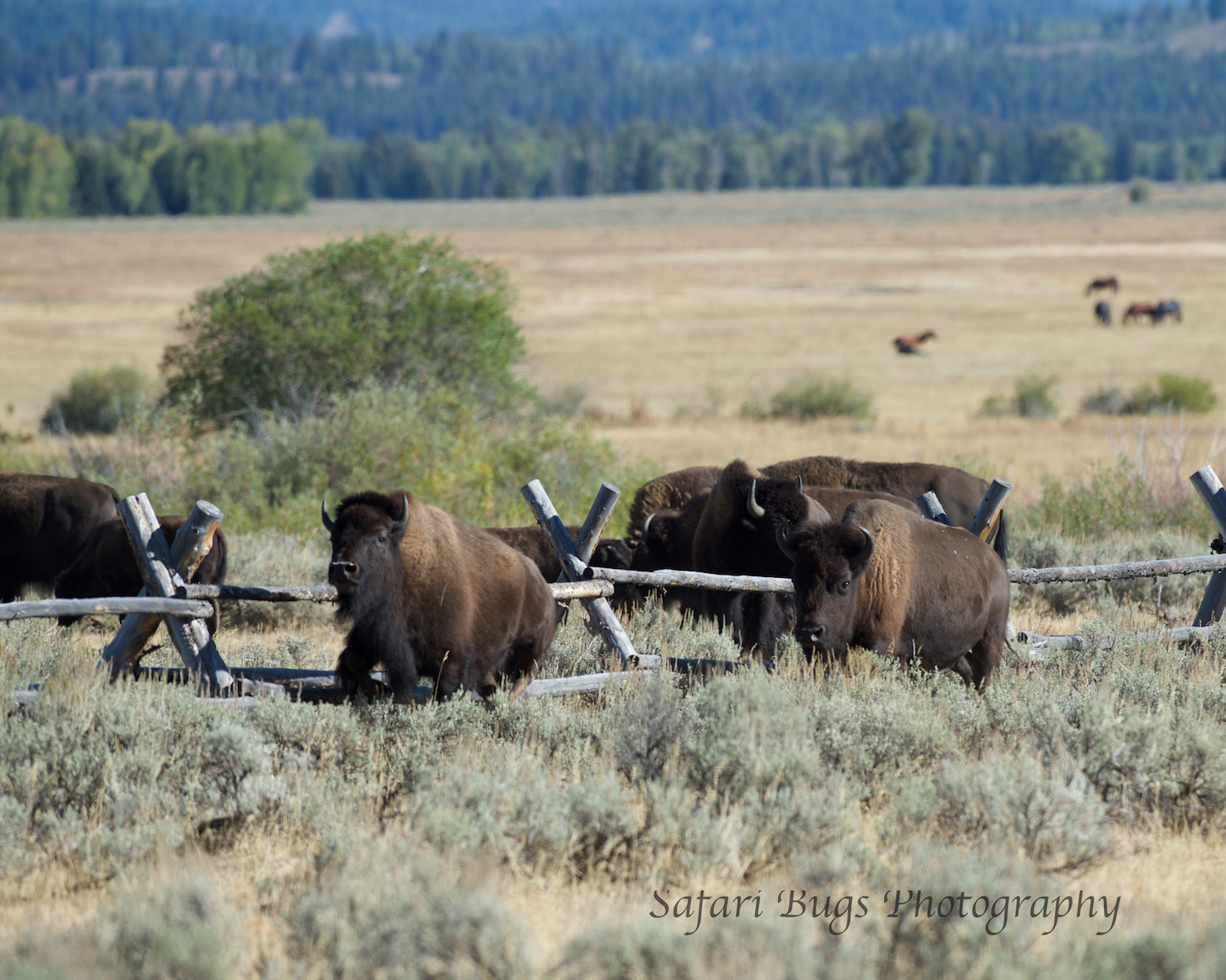 The second time we saw the herd, we met a generous wildlife guide who let us look through his spotting scope to see a grizzly bear eating a bison carcass. It seemed unbelievable; who knew they ate bison! The bear was near a public road, which the rangers shut down to protect the bear and the humans.
Views
And, then of course, there are the amazing views everywhere.
Fly fishing
We've only been fishing a few times and never fly fishing. But, Ian has wanted to fly fish since the first time he saw A River Runs Through It. What better than to give it a go on the Snake River. We used Westbank Anglers. I'm sure it's not a good time to take out two novices for a day on the river, but our guide, Dave Bertsch, was extremely patient with us (even when I hooked him a few times) and provided easy to understand instruction. And, as we both hooked some fish, I would say Dave was successful in his teaching. What I hadn't planned for was just how beautiful the views were from the river. It was hard to keep the fishing pole in my hands instead of my camera. Dave was the perfect guide for us not only because he dealt with our ineptitude but also because he was a lawyer turned fishing guide (inspiring) and is an author (interesting).
Stay, relax & Eat
1. Stay & Relax
Anywhere you stay in Jackson, Wilson or the Teton Village will give you easy access to the GTNP and surrounding activities. Where we suggest you stay when you ski holds true in the summer. This time, as we were with my dad and his wife, we decided to rent a place on the ski hill, which was relaxing and practical, particularly when we needed to pack breakfast for the early morning jaunts into the Park. And, if you need some re-cooperation from all that hiking, we recommend the spa at the Four Seasons or the Body Sage Spa at the Rusty Parrot Lodge.
2. Eat
Long hikes deserve beer and filling eats like wings, grilled cheese, fried chicken and pizza for lunch. There's no guilt in eating what you want after a 10 plus mile hike. We had wings at the Silver Dollar Bar & Grill in town, buffalo chicken sandwiches at the Bodega food truck at the bottom of the ski hill, adult size grilled cheeses at the Blue Heron Lounge in the Jackson Lake Lodge (which came with a stunning view including a moose sighting), and pizza at Dornan's Pizza and Pasta Company in Moose, Wyoming, which is just on the edge of the park and has great views. (Dornon's also has a terrific wine shop where you can buy a bottle to go with your pizza.) And, if you need a little caffeine after all of that food, we recommend the Persephone Bakery in town.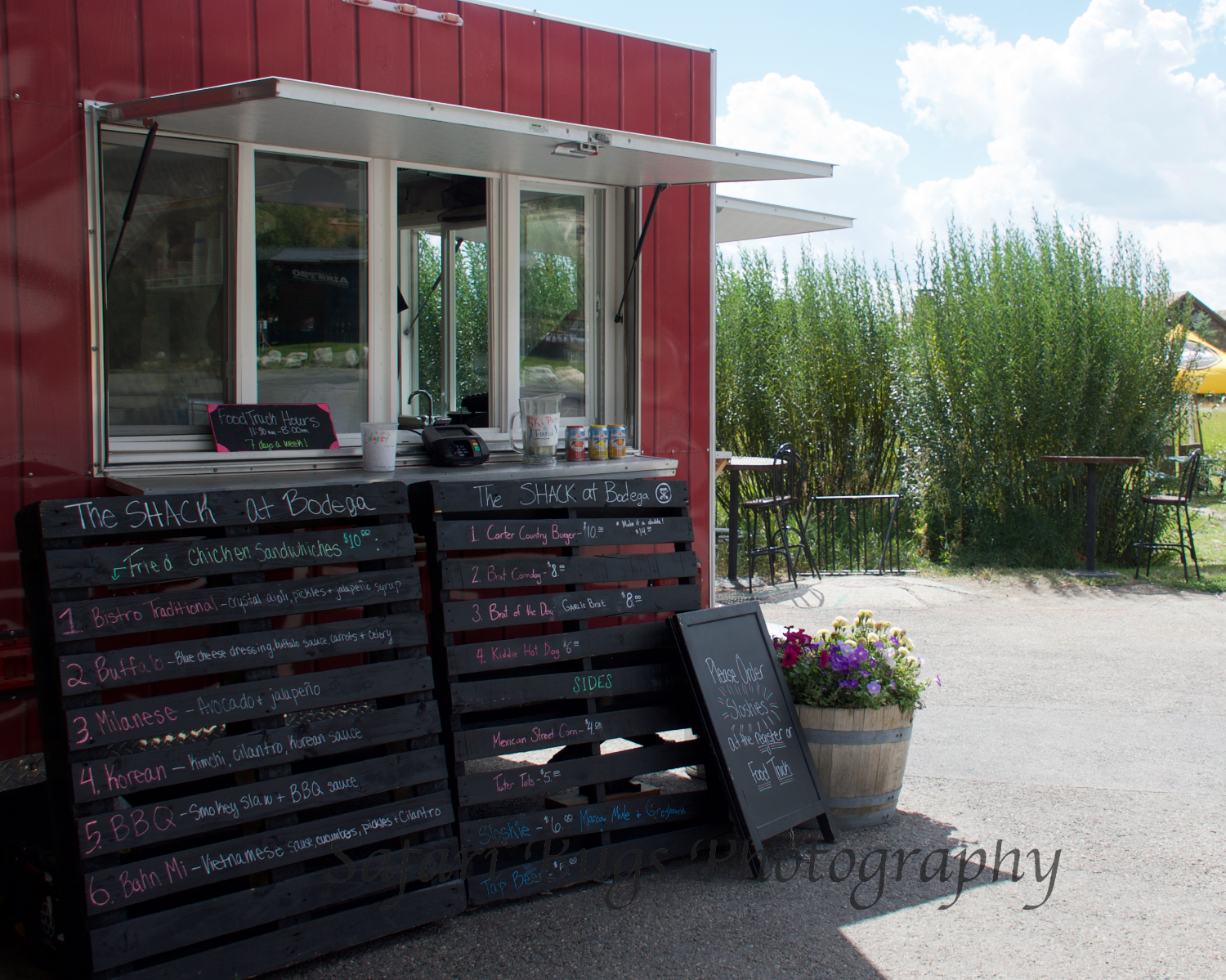 You may be wondering what it was with Ian--love at first or love over time. I've told the story many times. It was not love at first sight when I saw Ian for the first time in class at law school. He was sporting a god-awful goatee. I couldn't see past it. Not soon after that first sighting though, I saw Ian for the second time at a law school bar crawl (very romantic). This time, there was no goatee. And, after a short conversation and plans for our first date, it was love at second sight.